Designer lamp De Grass from a natural decorative pumpkin "Rowan Night".
This lamp is the embodiment of tenderness.
A thin, exquisite pattern fuses the fruit, twists at the neck and collects all the strings in one bundle.
Each part has its own picture.
All shares are united by a gold placer.
There are tens of thousands of millimeter holes. And it creates an amazing golden luster.
In combination with a half-cut bark that glows with soft light, it gives the feeling of a fairy tale. It's like you opened a treasure chest. Along each element of the composition there is an iridescent thread of the finest holes, which creates a feeling of golden luster.
There is an amazing game of light and color. After all, the body of the fetus has a clear, warm, yellow, sometimes even orange color. A crust of fruit does not let the glow go outside.
The neck of the lamp continues the same bends, resting on the top of the head.
Rowan night is the first lamp in which the pristine, natural top of the pumpkin is preserved.
A tail of a pumpkin ends with a small golden figure of a graceful cat.
Stand with ceramic fittings. Has special ears that hold the whole lamp.
Thanks to this, the lamp can be picked up for a thin neck to carry.
If you turn the lamp while holding the stand, it can be removed from the stand and replaced with a light bulb.
Although the lamp Led is promised to work more than 10 years.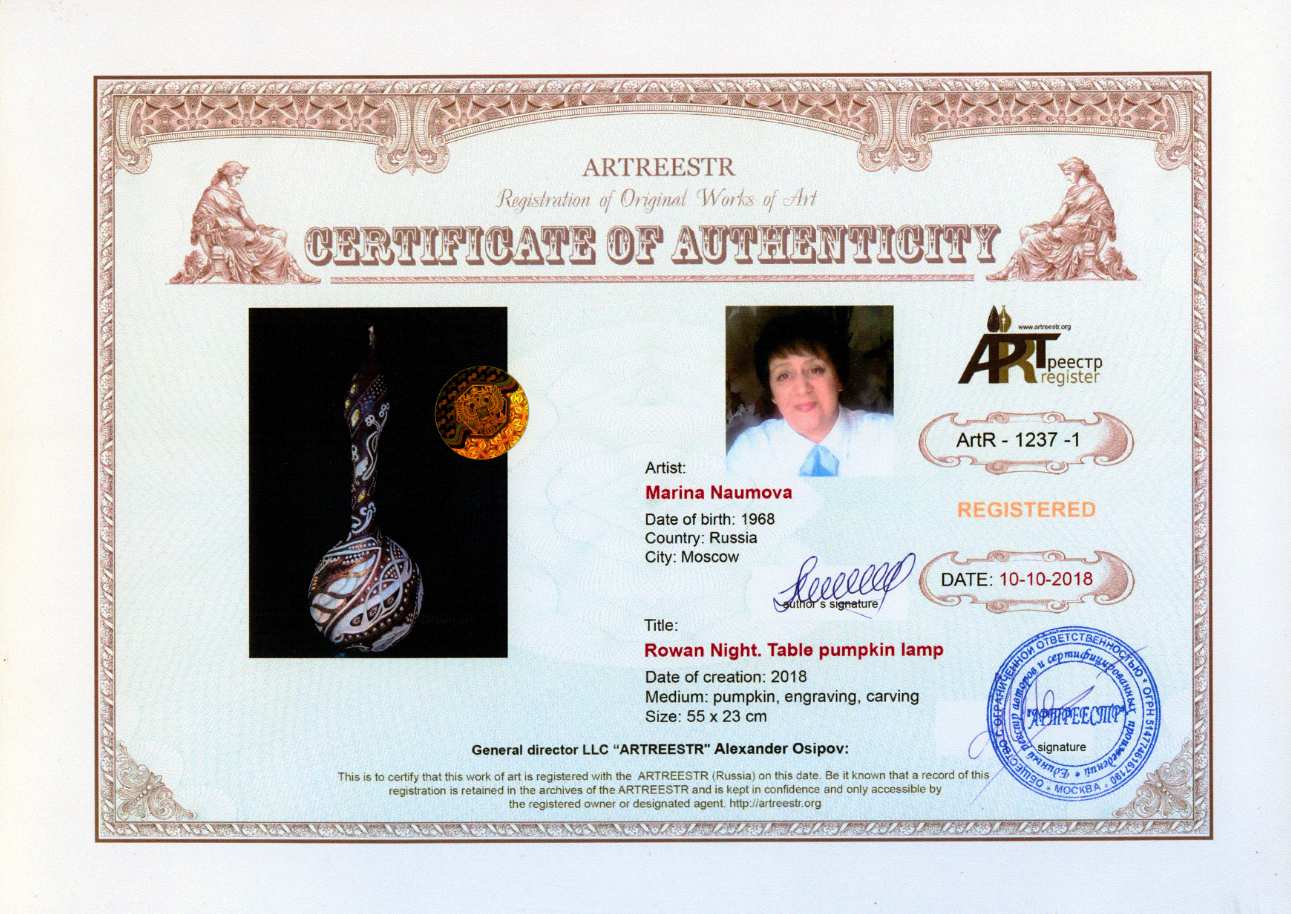 Specifications: Height: 55; Maximum diameter: 23; LED lighting
Designer lamp De Grass.
It is in a private collection.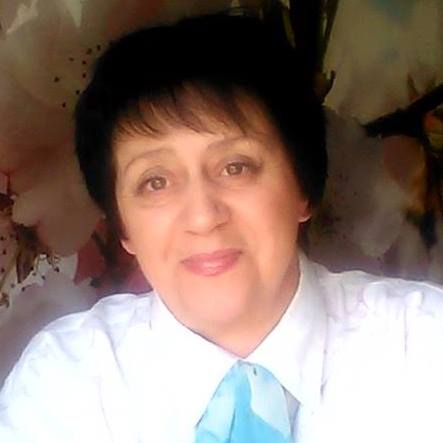 Each lamp is a piece of life. Sometimes the idea takes months, and sometimes comes in a moment. And then a big, hard work begins. From the time of preparation of a well-dried pumpkin to processing before assembling the set-up, it can take from 3 to 6 months.
Not even one lamp can be a copy of the other. The fruits are different and the ideas are also different. I never make drawings or ideas of my admirers and clients. Turning a pumpkin fruit into a lamp is always a new idea and my hands. My husband Alexander always tries to help me. He always comes, if I need to solve some technical issues. And it helps me out.
Is it possible to buy such a lamp? Yes, you can, if you are one of those who appreciate the exclusive.
The cost of the lamp ranges from $ 900 to $ 5000.
Write me your questions and I'll tell you what you can buy now, and what I have in mind.
Have a question? Ask in the form below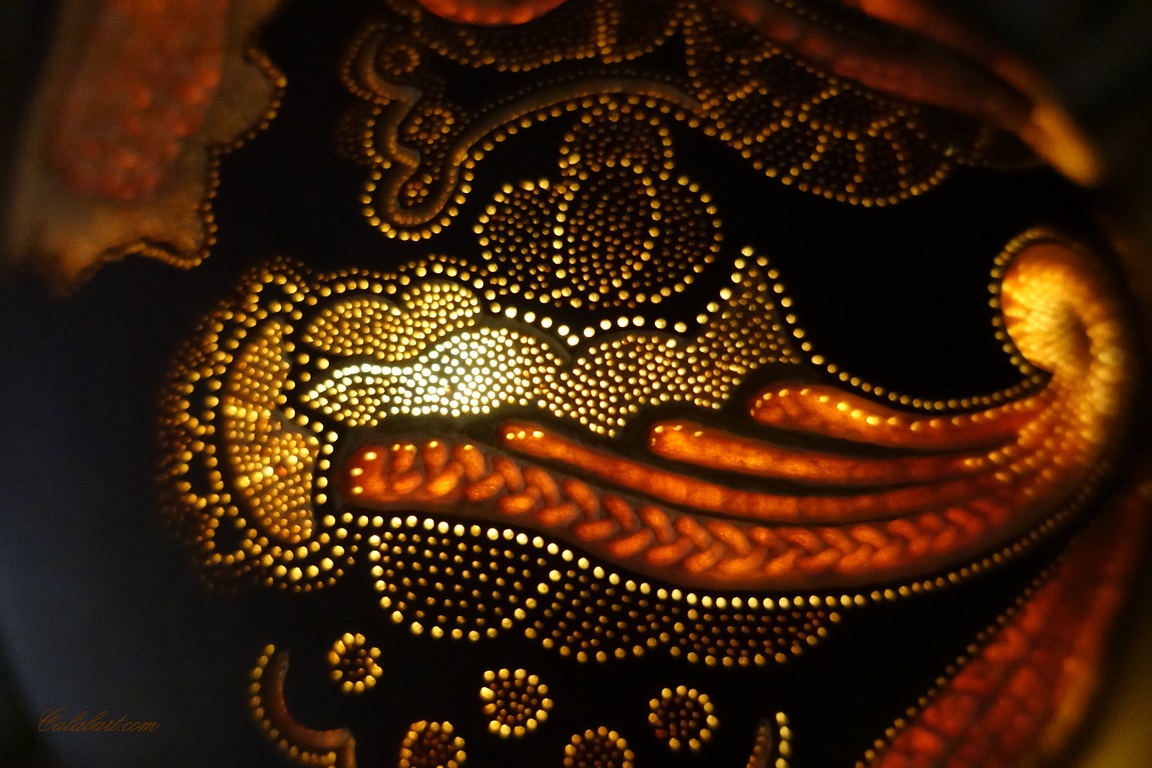 Designer Lamp "Mysteries of the Forest"
The lamp "The Mystery of the Forest", like all my works, is unique.
It is unique in form, in processing method, the pattern. There won't be any other copy of such a work.
I never repeat the composition. Firstly, it is not interesting to me, and secondly, it is absolutely impossible, because each fruit is unique and the composition is born from its shape.
See more
Designer handmade lamp from the African pumpkin "Turkish pomegranate."
Turkish pomegranate is a big lamp from an African pumpkin. It has the shape of a slightly flattened ball and a small flirtatious slope.
I got a great pleasure working with that! The fruit is surprisingly tight, but it can be cut very easily. Quite thick and dense shell of pumpkin gives the flow of the artist's imagination and allows you to make half-cut patterns and ornaments. In combination with thousands of holes it turns out to be an incredibly beautiful golden glow.
See more